Successful luxury TV brand, VU has announced today that they will be launching new TV series in India on 10th June. VU televisions has also confirmed that they have served 10,000 customers with a 100% success rate during two month lock-down in the country.The company further claims that it had equipped all its customer care agents' homes with the necessary technical and support software in order for them to work smoothly at any given hour.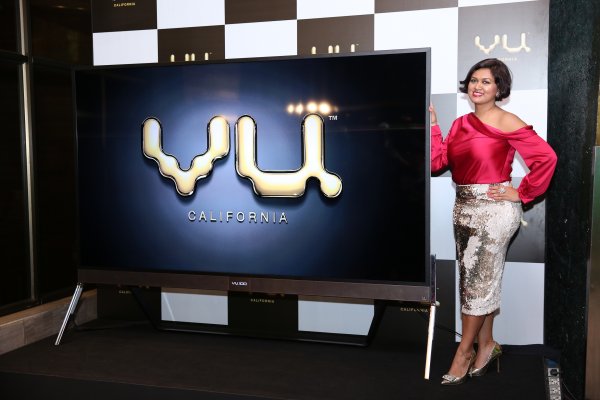 The lockdown brought the world to a standstill AND changed the way people consume content and consumption rates have risen within television, online gaming, and over-the-top (OTT) segments. Based on these new consumption trends, Vu Televisions is now gearing up for the launch of its new range. The all-new television is conceptualised to be a viewer's best companion during situations like this lockdown by assuring top-notch quality viewing as stated by VU in its press statement.
Speaking about the brand's customer relations success and new product launch, Devita Saraf, Chairperson and CEO, VU Technologies said, Television has become the center of entertainment with people because they are now confined to their homes. We had to ensure that our products offer a seamless entertainment experience. Binge-watching of television has become the choice of entertainment in most homes and we wanted to ensure that we provide the best viewing experience for the same which led us to develop our latest product range. However, we do not restrict ourselves to just new product innovations but also guarantee the best customer service. As soon as the lockdown was announced, we started orienting our customer relations teams to address the queries that would come up during such times. Our job is not over when the product is sold; in fact it begins from there. We ensure continued support and this is why we have a customer repeat rate of 91% today. We are excited to announce our next television series on 10th June 2020 live on youtube at 12.30pm.